Half way through the Blogathon!
Cougar town has this episode where Jules and Elli drink some wine and look at clothes and shoes online. I love that episode. I love doing that too. Window shopping online I mean. Today I am going to list down 5 things that make me happy. They are so beautiful, lovely and purely for pleasure. And for envy.
They are top on my dream list. Right next to publishing my own book. That is what I am going to do with all the money I make writing.
# 1 This Prada calf leather tote
# 2 These katespade metallic heals
# 3 These citrine stone and diamond earrings
# 4 This awsome wingback fireplace chair for reading and an appropriate ottoman to go!
# 5 The most sophisticated sewing machine ever made - Brother Quattro 6000D!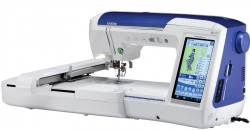 :) :) ;) ;)
I am getting goosebumps. Bye.